Personal Injury Calculator
Don't let the insurance company low-ball your payout!
Get an idea of how much your personal injury case is worth.
Use this calculator below to provide a general settlement number so you have an idea of how much your case might be worth. To be sure you qualify please review the information below.

Broken Bone(s) Scar(s) Bruising Brain Other
Your case is worth about $0.00
* This is not legal advice. This tool only provides potential estimates and does not guarantee payment.
Does your accident
qualify

for a personal injury case?
Who caused the accident?
If you were at fault in the accident you most likely do not have a personal injury case. If it is not clear a personal injury attorney can help you determine who was at fault.
Did you sustain injuries?
If there was just property damage and no injuries you do not have a personal injury case.
Was the other party insured?
While it is not required that the other party is insured this makes the case much simpler. If the other party was not insured it would be best to contact a qualified personal injury attorney.
Do you 
need

 a personal injury lawyer?
Is the insurance company being difficult?
Insurance companies are notorious for being difficult when communicating with accident victims. Personal Injury attorneys communicate with insurance companies and know how to communicate with them to maximize your settlement.
Did you get a low offer from the insurance company?
The insurance adjuster's job is to pay out as little as possible. They work against you and your needs. A personal injury attorney will work on your behalf.
Feeling overwhelmed?
Getting injured in an accident can be very stressful, a personal injury attorney's job is to make it as painless as possible.
Have you been in an accident?
Get help today!
Get a Free Case Evaluation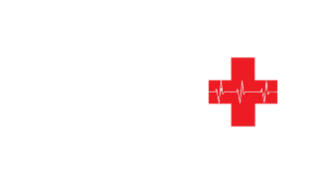 Privacy Policy | Terms of Use
Disclaimer: This website is an advertisement for lawyer services. This website is not a law firm but a form to allow lawyers to find new clients. This is not a lawyer referral service or prepaid legal services plan. The information contained herein is not legal advice. Any information you submit to this website may not be protected by the attorney-client privilege. You should wait to disclose all information once you have formed such a relationship with a qualified lawyer. All photos are of models and do not depict clients. All case evaluations are performed by participating attorneys. This website is for informational purposes only. By filling out the free consultation form, you are NOT forming an attorney-client relationship.